.
George McClure Keeney
and
Frankie Shirley Lucas
.

Page updated 15 Aug 2014
Page updated 23 Jun 2014
Page updated 5 Mar 2014
Page updated 30 Dec 2013
Page updated 31 Jul 2013
---
Return to Genealogy Home Page Return to McDonald and Mamie Keeney page
---
The updating of the numbering system used on this page has been completed. Generation 28 is my own;
27 is that of my parents; 29 is that of my children, etc.
-- John M. Gwin, May 2009


The reformatting of the name font and census data for this page has
been completed.
--John M. Gwin, Oct 2012
---
A Little Background:
(there's more on the McDonald and Mamie Keeney page...)
---

24.09--Stires Jade Keeney, b. 1813 in Greenbrier Co.; moved to Cabin Creek, Kanawha Co., as a boy with his father, Moses; d. in 1876 at age 63; m1. Amelia P. (Milly) Gatewood (25 Jan 1813-10 Jul 1860), 11 children; m2.

Cynthia Hudnall White

(b. 1818), d. after 1880 census; no ch. by SJK;



25.09--

John S. Keeney

, b. 9 May 1849 at Fairview, WV, on Cabin Creek; d. 22 Dec 1932 at Witcher, WV; m. 16 Nov 1871 to

Hannah Catherine Frazee

(b. 6 Aug 1853, in Greenup Co., KY; d. 1944); 13 children; 71 grandchildren

26.03--

McDonald Keeney

, b. 28 July 1877; d. 16 May 1938 at Witcher, WV; carpenter, contractor, homebuilder, husband, father ("Daddy Mack"); m.

Mamie Chloe Stanley

; (b. 8 Sept 1879 in Nicholas Co., WV (everyone thought she was born in 1882; indeed, even her tombstone records the error based on her own testimony; however, the census of Spring of 1880 records her age as 7/12!); d/o

George Washington Stanley

and

Fannie Young

Stanley; d. 30 Oct 1957 at Witcher;) 7 children; 22 grandchildren;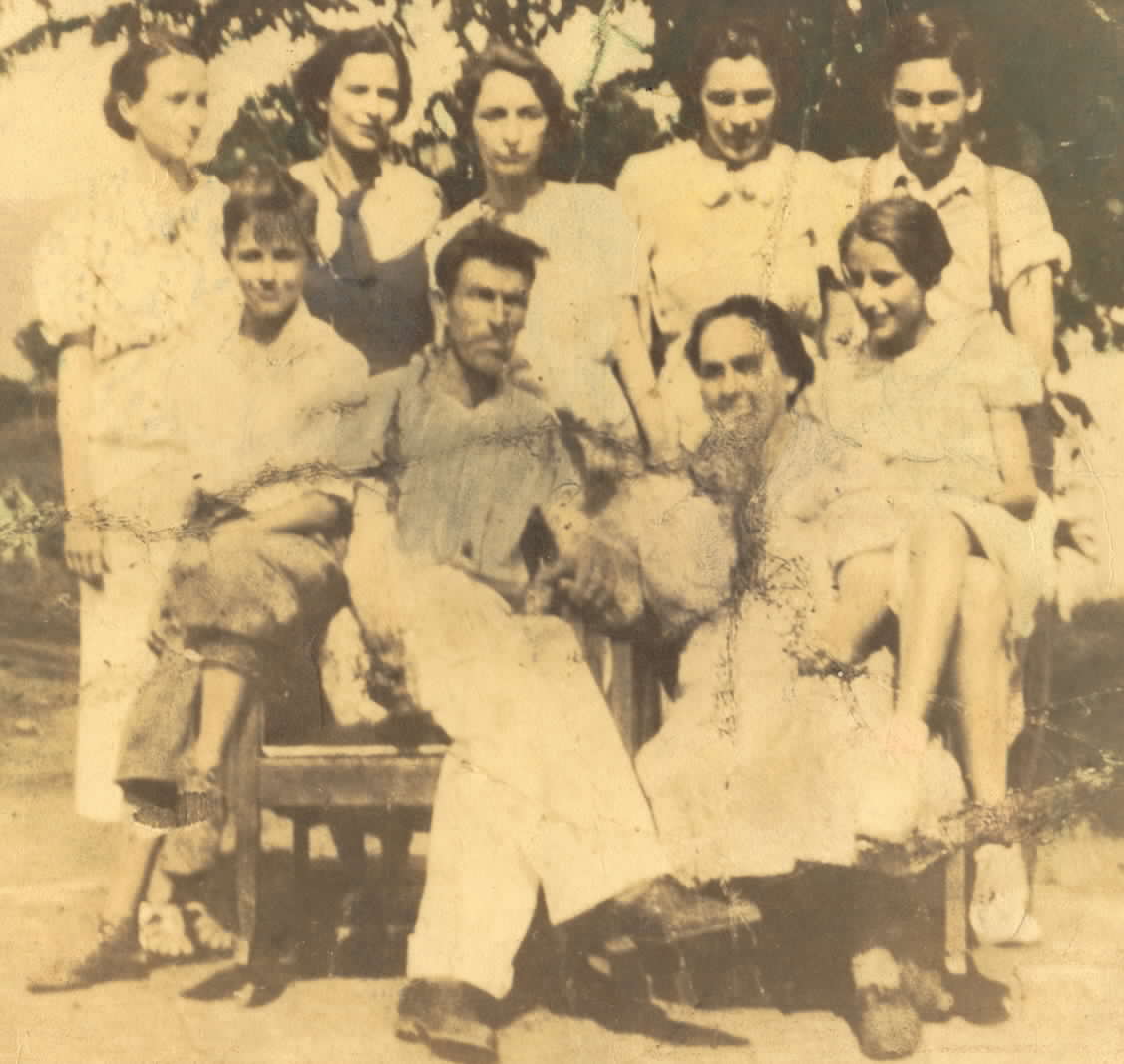 l-r, front:
George, Mack, Mamie, "Bennie"
;
l-r, rear:
Maxine, Hannah, Dot, Milly, Bus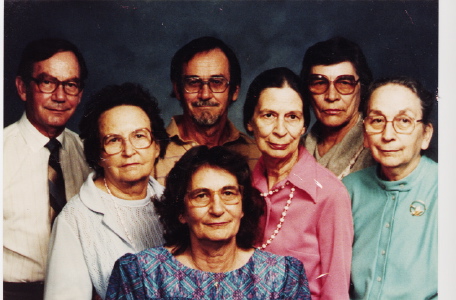 clockwise from front:
Bennie, Maxine, Buster, George, Milly, Dot, Hannah



The Charleston Gazette

, January 6, 1955, Charleston, West Virginia
Frankie S. Lucas of Belle
Weds George M. Keeney


Miss Frankie Shirley Lucas, daughter of Rev. and Mrs. Chas. Lucas of Witcher Rd., Belle, became the bride December 24 of George McClure Keeney, son of Mrs. McDonald Keeney of Belle, and the late Mr. Keeney.
Rev. Norman H. Harless, the bridegroom's brother-in-law, read the ceremony at the home of the bride's parents.
Given in marriage by her father, the bride wore a blue knit dress with a white hat trimmed with pearls and rhinestones and black accessories. She carried a white Bible with a white rosebud marker. The Bible was a gift of the bridegroom's mother.
Mrs. Delora Lucas, the bride's sister-in-law, was matron of honor.
She wore a blue dress with a white hat and black accessories.
Albert McDonald Keeney, the bridegroom's brother, was best man.
Mrs. Keeney attended Kanawha County schools. Her husband, a graduate of DuPont High School, attended Morris Harvey College where he was president of the Zeta Kappa Fraternity and was listed in the "Who's Who in American Colleges and Universities." He served with the Army Intelligence during World War II in the Pacific Theatre. He is chief draftsman for the West Virginia Water Service Company.
After a short wedding trip, the couple will reside at the Potterfield Apartments, Belle.

At left, above, is a scan of a clipping, published online at

NewspaperArchive.com

, of most of the newspaper announcement of George and Frankie's wedding. At right is my transcription of that article.--

John M. Gwin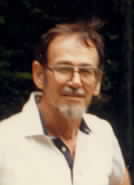 George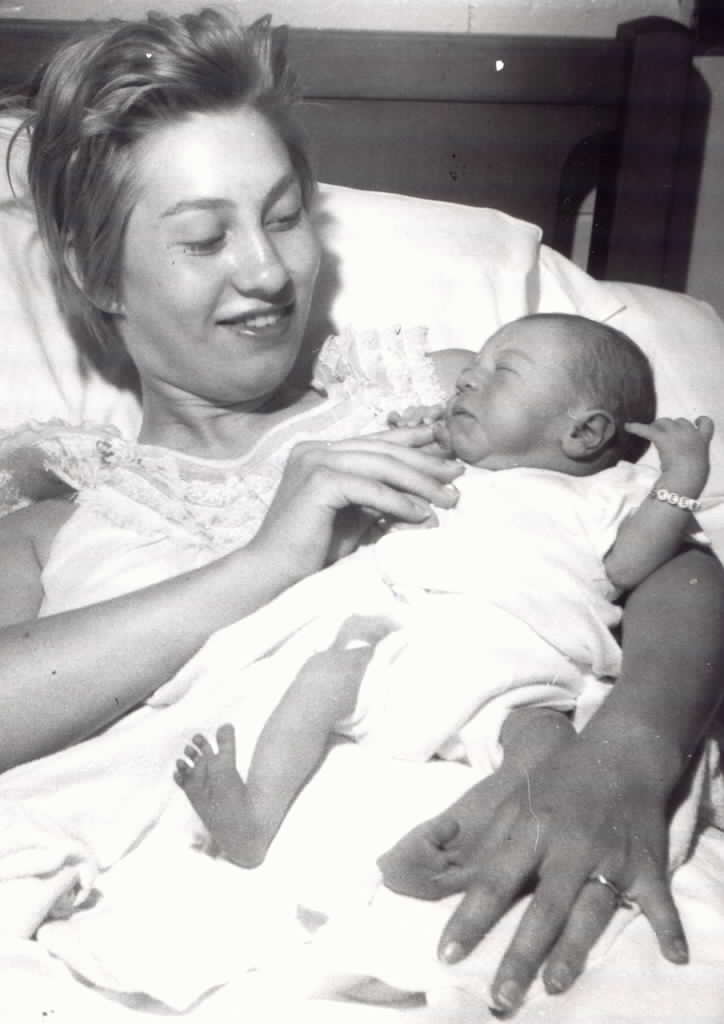 Frankie and Lynn Lee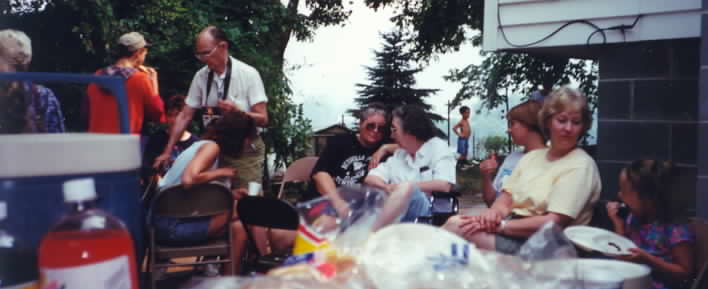 At a Keeney Renuion, 2000 Orchard Ave.,
Frankie
and friends sit at far right, with Adrian, Jeannie, and Dot at center.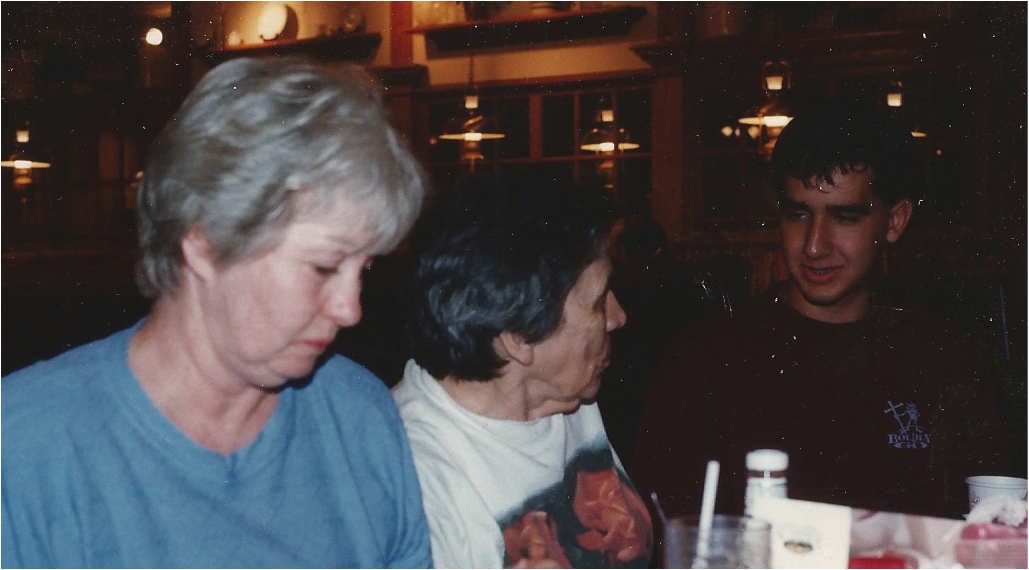 l-r:
Frankie
, Milly, Jeremy Gwin, possibly at Bob Evans in Spring Hill, mid nineties?

above: Three surviving siblings at Dot's memorial service, June 2005 -- l-r: Bus, Milly,
George
below: Frankie and George, same day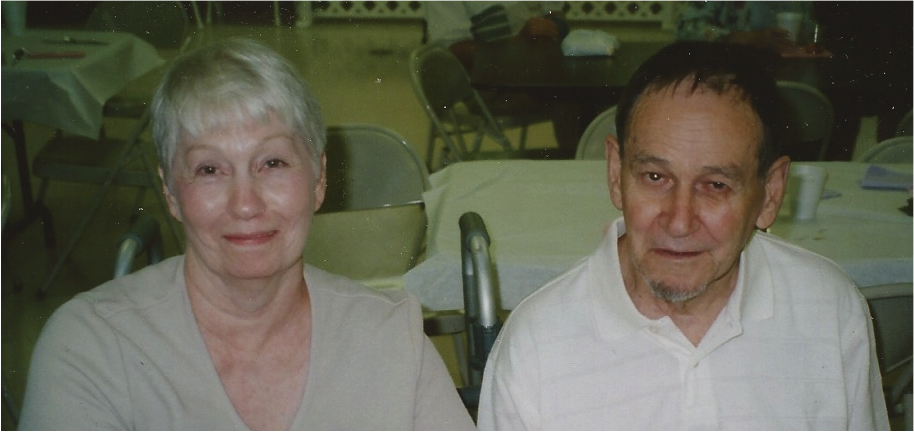 28.01



L




Y




N




N





L




E


E




28.01



L




Y




N




N





L




E




E



28.01--Lynn Lee Keeney, facebook friend [PRIVATE]; m1.

David L. Hayes

[PRIVATE]; div.; m2.

Anthony Morre "Tony" Bright

[PRIVATE];



Lynn Lee

elementary school

Lynn

, center, listens as

Frankie

dances to Andy Mudd's piano music in 1962 at 7 Keiffer.

From left, Pat and Sheila Gwin, Joe Bill Keeney, and Bennie watch.

ROTC?

Lynn

on duty at a Keeney renunion.

28.02




K




E




N




T



AND

L
O
R
I







28.02




K




E




N




T



AND

L
O
R
I








28.02--George Kent "Kent" Keeney, [PRIVATE]; m. Lori (nee unk.) facebook [PRIVATE]










Kent and Lori

, right, and others at a Keeney Reunion, 2000 Orchard Ave.

l-r:

Kent, Sean, Ryan, Lori

at a football game

l-r: Kent and Danny, unknown friend, Uncle George

Stanley, and Pat Gwin, one Christmas at 7 Keiffer

28.03



C




H




U




C




K



AND



P




A




T




T




I






28.03



C




H




U




C




K



AND



P




A




T




T




I






28.03



C




H




U




C




K



AND



P




A




T




T




I






28.03



C




H




U




C




K



AND



P




A




T




T




I






28.03



C




H




U




C




K



AND



P




A




T




T




I





28.03--Charles McDonald "Chuck" Keeney, facebook [PRIVATE]; m.

Patricia "Patti" Wheeler

facebook

[PRIVATE];


Nikki, Erin, Makenzie



---




Erin

30.01--

Ian Y. Keeney

[PRIVATE

;

Ian

Photos from her Facebook page.

---

30.01--

Bailey Brooke Hinkle

[PRIVATE

;

Evan and Nikki

Evan and Bailey

Photos from their Facebook pages.

---

Kinzie

Photo from her Facebook page.

---

Chuck's and Patti's wedding, 1984

--l-r:

Danny, Kent,
Patti holding Erin, Chuck, Frankie, George, Chris

a Keeney Renuion, 2000 Orchard Ave., group at left: Dot,

Chuck, maybe Erin, Hannah; others unidentified

28.04

D
A
N
N
Y






28.04

D
A
N
N
Y







28.04

D
A
N
N
Y



28.04--Daniel Adrian "Danny" Keeney, [PRIVATE]; m1. [PRIVATE]; div.;



George and Danny

at a Keeney Reunion, 2000 Orchard Ave.

Danny

trying to make

Lynn

spit out her drink at another Keeney Reunion, 2000 Orchard Ave.

Danny beating John at chess at 7 Keiffer Drive

28.05

C
H
R
I
S

AND



H




I




L




A




R




I




E




28.05--Christopher Ian "Chris" Keeney,

facebook friend

[PRIVATE]; m1. Christina M. Kiskaden [PRIVATE]; div.; m2.

Hilarie Magrum

,

facebook friend

[PRIVATE]



29.01--

Brendan Keeney

,

[PRIVATE]

;

29.02--

Ava Keeney

,

[PRIVATE]

;


Chris


Hilarie


Ava Brendan


Photos from their Facebook pages

---
---
---

George is front row, far left...Keeney Reunion, 2000 Orchard Ave., 6 Aug 1978...can you identify anyone else?

For help, click

http://gwingenealogy.net/GENEALOGY/SURNAMES/Keeney/KeeneyJohnSHCFrazee.htm


(b. 21 May 1936; d/o Charles Lymon Lucas [b. in Ohio 7 Apr 1892, s/o James Lucas and Anna Everts; d. 21 Nov 1969; bd. unk.] and Maggie Felicia Nutter [b. 23 Feb 1898, d/o Marion Nutter and Martha Pritt; d. 17 Dec 1984; bd. unk.];

---
---